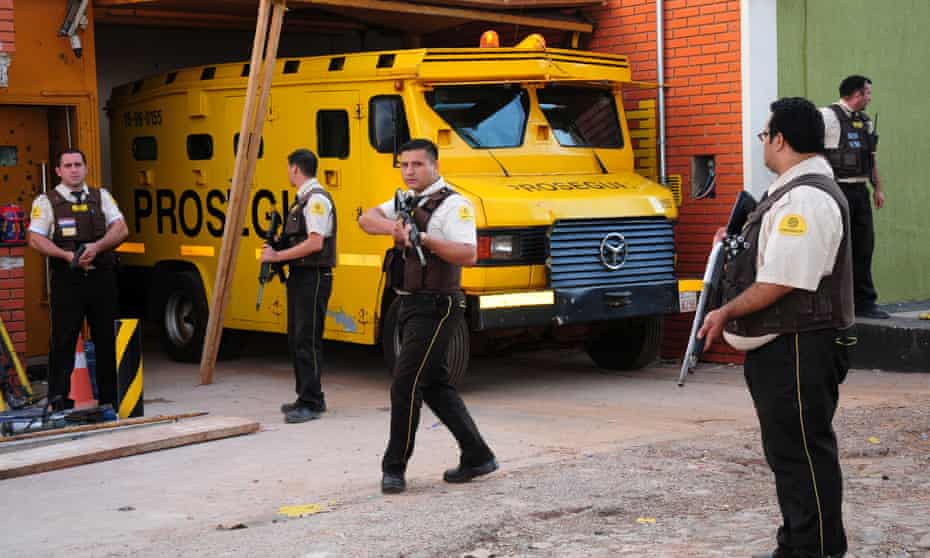 New Guardian research shows private security workers outnumber public police officers for the majority of the world – in a business that now dwarfs what is spent trying to end global poverty
At least half the world's population lives in countries where there are more private security workers than public police officers, according to a new Guardian analysis.
More than 40 countries – including the US, China, Canada, Australia and the UK – have more workers hired to protect specific people, places and things than police officers with a mandate to protect the public at large, according to the data. In Britain, 232,000 private guards were employed in 2015, compared with 151,000 police.
The global market for private security services, which include private guarding, surveillance and armed transport, is now worth an estimated $180bn (£140bn), and is projected to grow to $240bn by 2020. This far outweighs the total international aid budget to end global poverty ($140bn a year) – and the GDPs of more than 100 countries, including Hungary and Morocco.
Around the world, private security guards patrol shopping malls, elite gated communities and some public streets. They often wear uniforms that resemble police clothing and in some countries, including Spain and Italy, private guards carry handguns as well.
From El Salvador to Vietnam, private guards restrict access to walled elite residential enclaves that are cut off from the cities around them. In Myanmar's commercial capital, Yangon, guards and metal detectors block entrances to luxury hotels that tower over the extreme poverty surrounding them.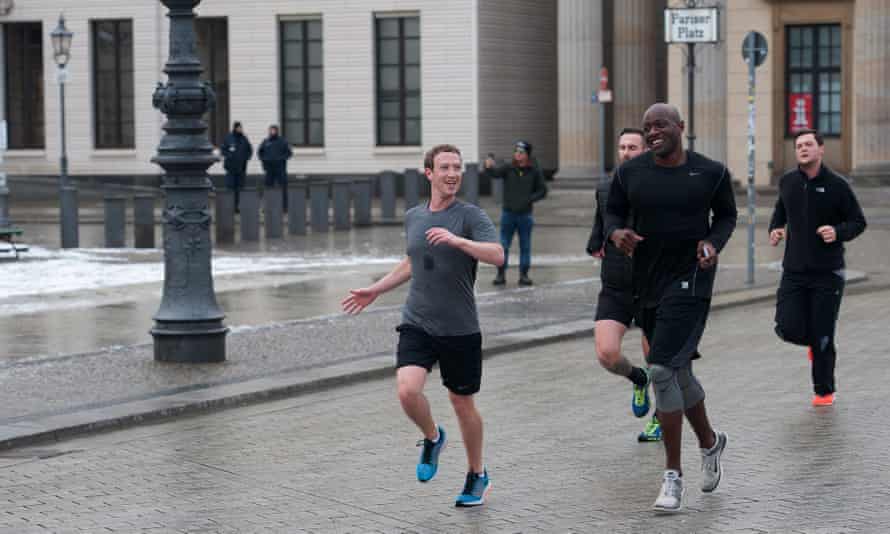 Guard dogs bark from behind the high walls and razor wire that have become ubiquitous in wealthy suburbs in South Africa – where in 2015, almost 500,000 security guards numbered about twice the country's combined total of police and army personnel.
In all, estimates suggest there are more than 20 million private security workers worldwide – more than the total number of people living in Chile or the Netherlands. Such "everyday" private security has become "so widespread that you almost don't see it; you take it for granted", said Rita Abrahamsen, a professor at Ottawa University. "You stop noticing it – there are guards everywhere."
She described the expansion of private guards, security fences and gates as "very physical displays of inequality" – but added that this industry also provides jobs for huge numbers of people. In some countries, it is one of the only sectors of the economy that is growing
At Denver University, Prof Deborah Avant said the private security industry had surged with contracts during the US-led wars in Iraq and Afghanistan, when "an army of private workers flooded in to do all sorts of things".
Afterwards, she said, companies "began to look elsewhere … at private security domestically but also for people living abroad, and for the private sector; for companies".
Growing economic inequality was also part of the story, she said. "You have a ton more [money] than everyone around you, so you want to protect it. Getting [security] from the private sector is an obvious way to do it."
Targeting the 1%
In the UK, the British Security Industry Association suggests the private security industry was worth more than £6bn in 2015. Customers include local communities: residents in one Essex town have reportedly hired private security to patrol public streets at night after a local police station closed.
Other companies target more elite clientele: the My Local Bobby subscription-based service caters to the wealthy in London's most upmarket areas. According to one of the founders, a former police officer: "It's like people buy private health insurance … the concept of people paying for something above what the state provides – this is no different."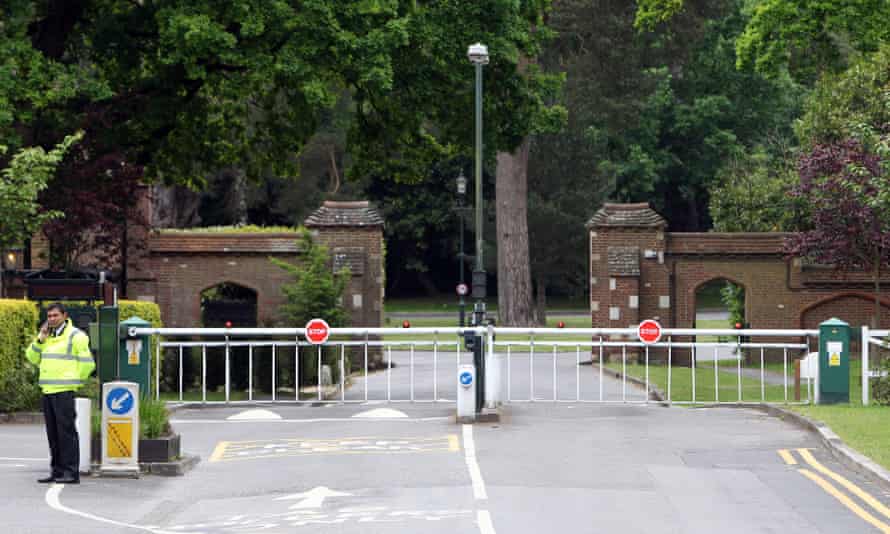 This month, Jeremy Corbyn pledged that if Labour won the forthcoming election, it would add 10,000 more police officers to local forces. The shadow home secretary, Diane Abbott, said this was necessary as "very few of us live in gated communities with their own private security", and that it is "ordinary people who suffer most from crime".
Some private security companies explicitly target the richest 1% with services such as crisis response for the ultra-wealthy, "executive personal protection" packages, and security for mega-yachts.
"In properly staffed households throughout the world, the bodyguard is the new nanny," said the US magazine Town & Country in 2016, suggesting that "fear of terrorism, a volatile political climate and a pervasive sense that the wealth creation of a few has come at the expense of the many have made paranoia the norm".
In London, the Westminster Security company offers "complete security and lifestyle management for high net-worth individuals, families and businesses," advertising that their employees have police and military backgrounds.
The US company Pinkerton says it has 170 years' experience of "highly-skilled agents" protecting "Fortune 100 CEOs and their workforces, famous entertainers, athletes, high-net worth individuals, royal families and diplomats".
Intensifying inequality
The universal declaration of human rights states that "everyone has the right to life, liberty and security of person", and that "no one shall be arbitrarily deprived of his property". Governments are required to work progressively towards realising these rights.
But when private security enables the rich and even the middle class to bypass the state, this can intensify a country's inequalities. Regarding the expansion of private security in Latin America, the UN Development Programme has warned: "This phenomenon further increases inequality, as social groups have different capacities to deal with crime."
In 2014, the economists Samuel Bowles and Arjun Jayadev published research that found the US was employing "as many private security guards as high school teachers".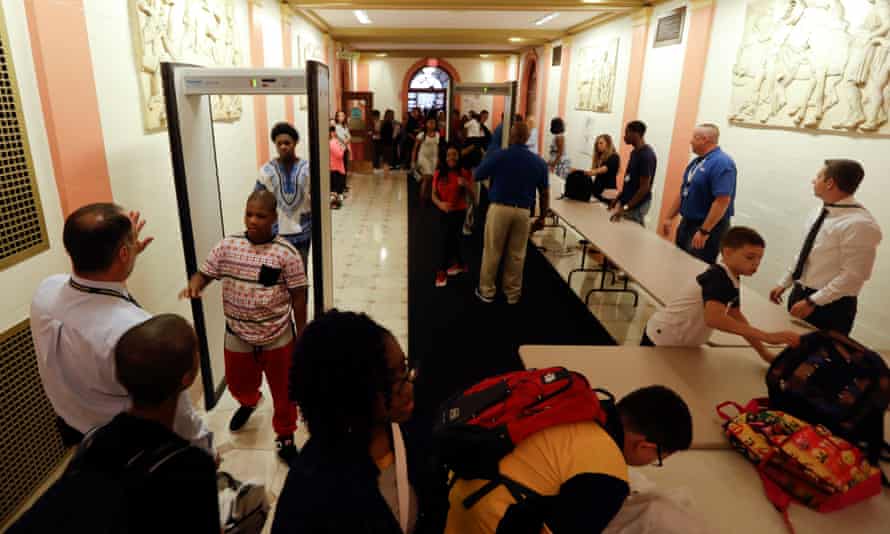 According to Department of Labor statistics, there are more than 1.1 million private security guards in the US – compared with about 660,000 police and sheriff's officers.
In the UK, the Confederation of European Security Services (CoESS) said there were 232,000 private security guards in 2015. This also rivals the number of secondary school teachers (roughly 250,000), and far exceeds Britain's levels of police: in March 2016, there were a total of 151,000 police officers operating within the UK (excluding police community support officers, special constables and support staff etc).
The growth of the private security industry reflects the breakdown of community bonds that comes with rising inequality
Bowles and Jayadev also found that more unequal cities and states in the US had higher levels of "guard labour" – a broad term that includes private security as well as police, bailiffs, prison officers, transport security and other related occupations. The pattern also held globally, with more unequal countries having more of their workers paid to protect people and things.
The growth of the private security industry can reflect the "breakdown of trust and community bonds" that comes with rising inequality, said Jayadev – adding that he was particularly struck by how, despite the importance of investing in education for society as a whole, guarding appeared to be more of a growth industry in the US.
Speaking to the Guardian from Bangalore, where he teaches at Azim Premji University, Jayadev observed that India has witnessed a broad "secession of the rich from the rest of the economy".
Many people there, he said, already "rely on private services in every facet of their lives" to provide "all of the things the state might [otherwise] … including security".
Estimates suggest the private security industry employs as many as seven million people in India, far more than the police, with about 1.7 million officers in 2013.
Symbolising wealth
The world's largest private security company, G4S, boasts more than half a million employees around the world. Its most recent annual report, published in March, reported revenues of £6.8bn in 2016, and profits of £454m. Between 2015-16, its revenues in North America grew by 12% – and in both Latin America and Africa by about 7%.
Guards often have positions in front of buildings where they may see unusual activity – they can collect information too
The global market for private security – including guards but also alarm monitoring, armored transport and other services for commercial, government and residential buyers – is expected to grow to $240bn by 2020, according to data from the market-research firm the Freedonia Group, which companies such as G4S rely on for their own reports.
But true numbers could be higher still; there are few up-to-date and comparable statistics at the international level, and little open and independent monitoring and record-keeping. Industry data also leave out informal and under-the-table security work.
According to Freedonia figures, it's a worldwide business that's growing at nearly 6% a year – faster than the global economy as a whole – and it appears to be expanding fastest in developing countries and in Asia, with China and India major markets.
In January 2017, Freedonia noted that there is a "widespread perception that crime is rising", which is helping to drive interest in security services "even as reported crime rates fall in a large number of countries".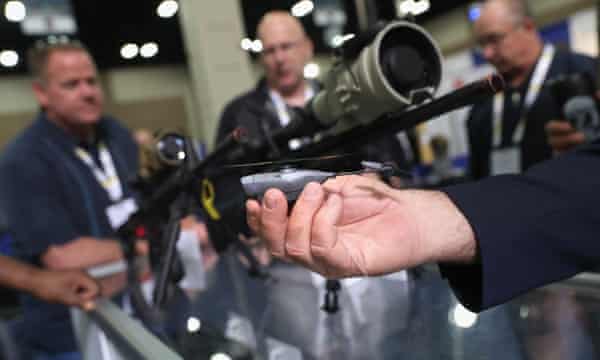 It added: "In a number of developing countries, bodyguards and other residential security services are seen as symbols of wealth, providing both protection and social status … Demand for guards is especially strong in developing countries, where hiring guards is more affordable than investing in technology-related services due to low labour costs."
In most African countries, "there has been very little attempt to regulate the private security sector," said Abrahamsen. "I think because it provided employment, the state and governments were quite happy to let it be."
A few governments, including those in Uganda and Sierra Leone, have also facilitated the export of private security labour overseas, she said – actively supporting the recruitment of their citizens for guard jobs abroad.
But it's also not only the elite that buy security. For example, in Kenya, Abrahamsen said: "You see it growing in low and middle-class areas as well. People will say that as soon as they can, they will invest in private security."
Outpacing regulation
Government outsourcing is not the only thing driving private security. These days, in fact, states are not even the primary customers. According to Catherine Piana, director general of CoESS, roughly 70% of the industry's clients in Europe are other private businesses – not public authorities.
"There is now a very wide range of services, depending of course on who you are," said Piana, adding that, in the context of threats from terrorism, guards also "often have positions in front of buildings where they can see unusual activities and report them, so there's a possibility for them to collect information too."
International data on the industry is patchy – but in 2011, the Geneva-based Small Arms Survey documented an estimated 19.5 million security guards across 70 countries.
Its report said: "Like other commercial services, only those who are able and willing to pay will benefit from it. This dynamic runs the risk of exacerbating disparities between the wealthy – protected by increasingly sophisticated systems – and the poorest, who may need to resort to informal and sometimes illegal means to secure their safety."
The Guardian has updated this 2011 dataset to 81 countries, drawing in more recent estimates, where possible, including figures published by the CoESS, the Organisation of American States, the Geneva Centre for the Democratic Control of Armed Forces, and other groups, as well as updated UN population estimates.
For the 81 states for which estimates were available, private security workers appear to outnumber police forces in 44 countries – with a combined population of roughly 4 billion people – or more than half of the world's total of 7.5 billion.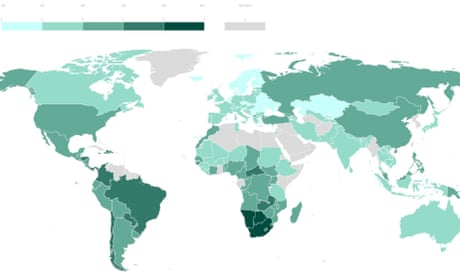 In 2011, the Small Arms Survey warned that the private security industry's rapid growth around the world "has outpaced regulation and oversight mechanisms".
Currently there is an international code of conduct for private security providers – but it is voluntary, and critics say this industry needs more than self-regulation.
At Denver University, Avant co-directs the Private Security Monitor, which has been collecting data on incidents since the 1990s where private guards in Africa, Latin America and south-east Asia have been involved in protests, riots, strikes or conflicts, or connected to deaths or injuries in the course of "everyday" work.
And in Brussels last week, MEPs on foreign affairs and defence committees called for new EU-wide rules for private security companies and a ban on these firms carrying out military combat tasks. The European parliament is expected to vote on the proposals at the June plenary session in Strasbourg.
This article was supported by a grant from the Pulitzer Center on Crisis Reporting. Read more of the Guardian's new Inequality Project here. To get in touch, email [email protected].
(Source: The Guardian)